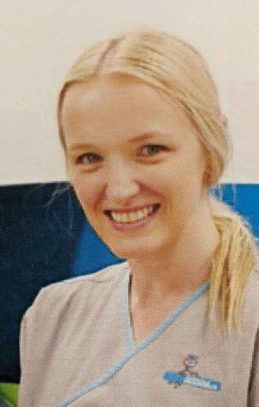 Specialist Interests: Injection therapy for chronic migraine/excessive sweating/movement disorders, headache neurology, stroke and Parkinson's disease.
Rachael graduated from Liverpool John Moores University in 2004, and has worked in the field of Neurology continuously since then. Her first professional interest was acute stroke, first as a research nurse, then as a Nurse Practitioner equivalent, Stroke Nurse Specialist, setting up region leading hyper-acute stroke services including thrombolysis, in Merseyside, UK.
After a period of general nursing at the Mater Townsville, Rachael joined the TNC, and expanded her interests to include use of injection therapies for chronic migraine, movement disorders and excessive sweating. She provides nurse specialist clinics for this, including Mackay and Cairns visits. Recognising her commitment to Parkinson's disease, she has been awarded two educational grants by Parkinson's Queensland in 2018. She has completed her Diploma in Dementia in 2019.